This weekend we went and visited Dan's fam. It was pretty exciting; we went and saw Mason's basketball game...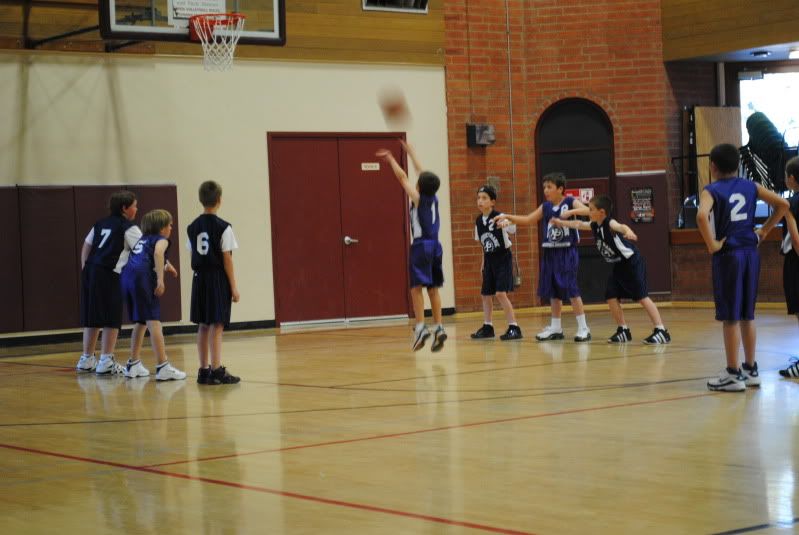 Mason nailing a free throw.
And Saturday night we had...CUPCAKE WARS!! Mason loves the show
Cupcake Wars
, so we decided to cater to him. Melanie made Funfetti Valentine cupcakes and I made my
chocolate peanut-butter layered cupcakes
. Kim, Mason, Carrie, and Dan were our judges. We learned the reason why they only have three judges on Cupcake Wars--that way there's never a tie! Which is what happened to us! But perhaps that's for the best--Melanie was already ranting about how her own "flesh and blood" voted against her cupcake, and I was pretty perturbed my
HUSBAND
voted against me!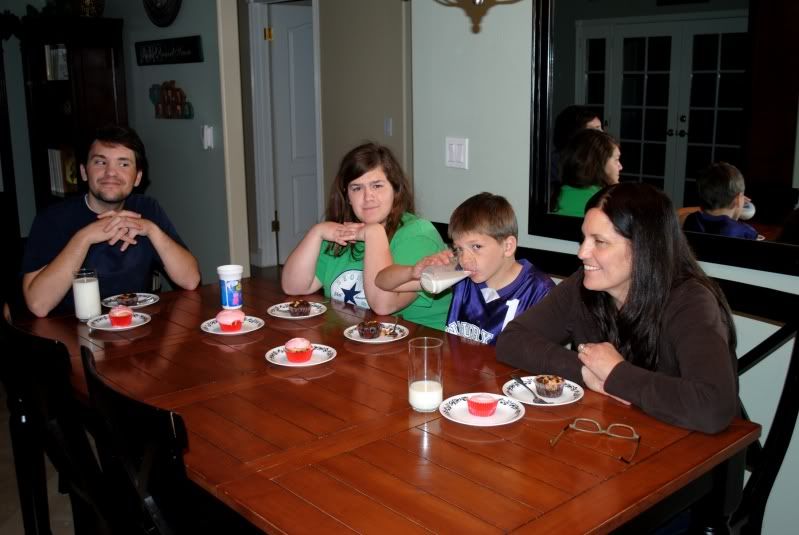 The judges.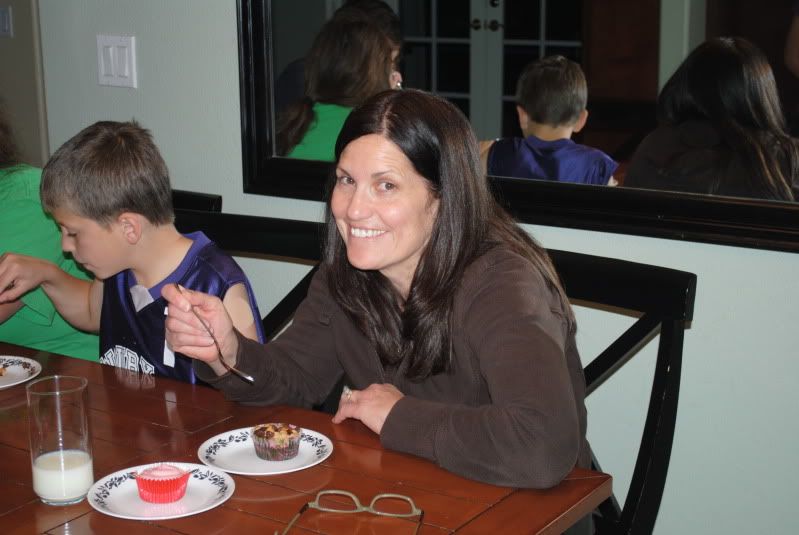 Carrie needed a redo picture because she wasn't looking in the first one.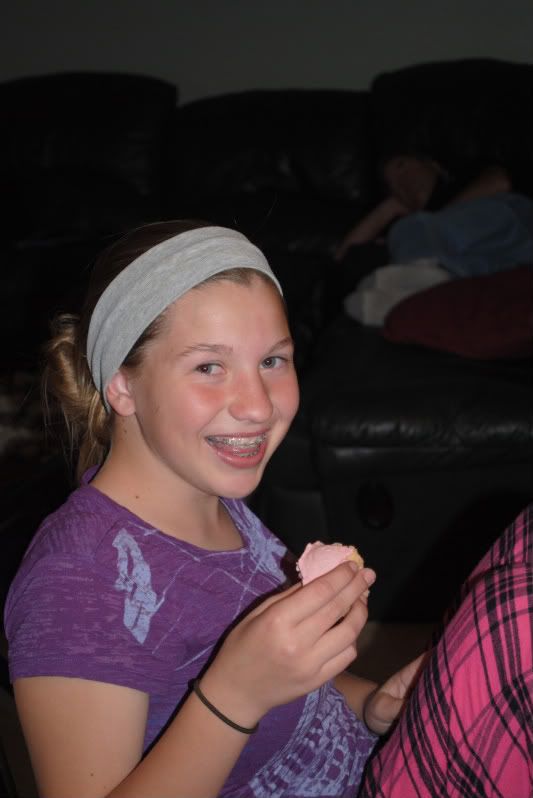 Melanie chowin' down on her masterpiece.
On Sunday we got to see Matt and Tasha and their kids, as well as Grandma and Grandpa Snow. We all had carnitas and carne asada--and then ate way more dessert than we should have. (Tasha brought sugar cookies and an absolutely delectable lemon poppy seed cake in addition to our leftover cupcakes!) It was so fun I forgot to take any pictures. We just missed Steph.